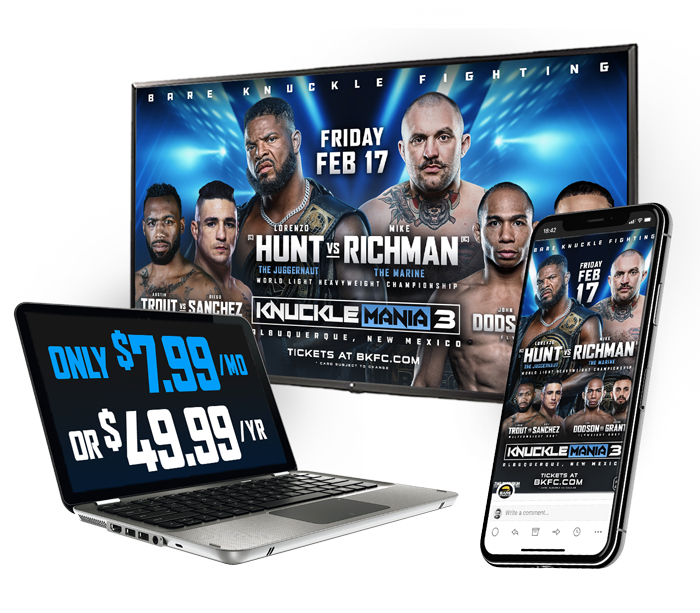 Feast your eyes on the fastest growing combat sport! It's easy with BARE KNUCKLE TV
Register and subscribe here and your subscription will work on all apps and devices.
Multi-device subscription app that brings you LIVE Bare Knuckle Fighting Championship events on your TV, phone, laptop, and tablet - all for just of $7.99 a month.